"The church musician is first a disciple and then a minister...not merely an employee or volunteer. He or she is a minister, someone who shares faith, serves the community, and expresses the love of God and neighbor through music." [Music in Catholic Worship. no 64]

---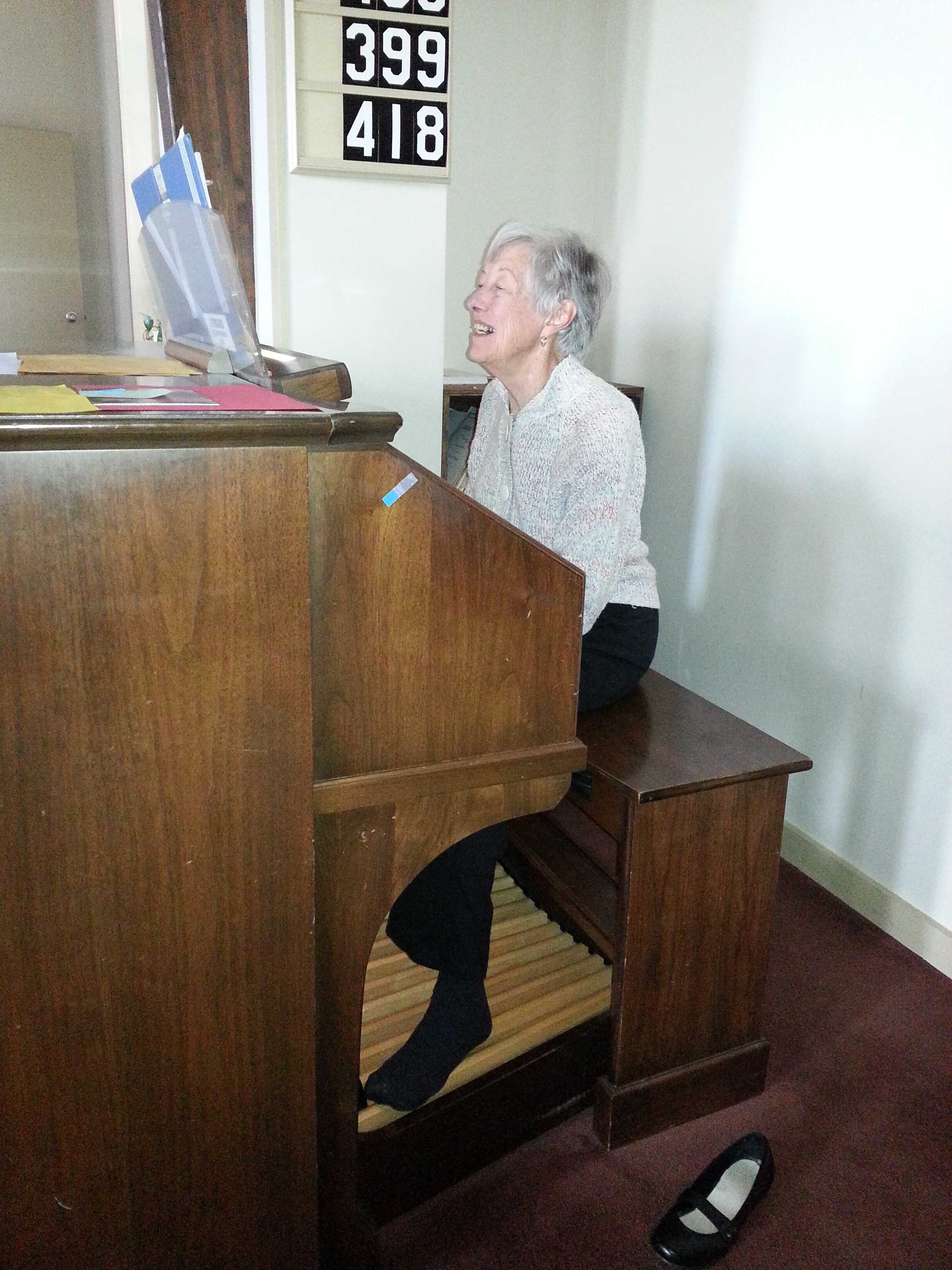 The first Freda Kratochvil Music Scholarship was awarded to Christian Herrera!
Christian is a rising senior at Eastern View who serves as a guitarist/bassist with our "Por Amor de Christo" group every other week at the 4 pm Sunday mass. He attended the 21st Annual NPM Guitar and Ensemble Institute back in July and enjoyed a week of lessons in liturgy and music with the nation's finest pastoral musicians. Congratulations, Christian! May the Holy Spirit continue to bless your talents for your joy and His glory!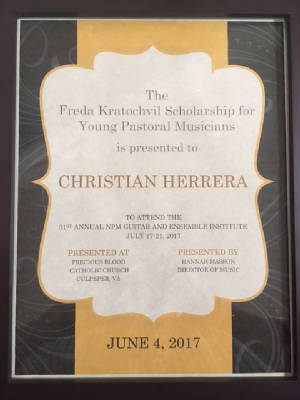 Freda Kratochvil Music Scholarship for Young Pastoral Musicians
Freda Kratochvil, our former liturgy director and organist for over 40 years, attended many conventions and workshops through the National Association of Pastoral Musicians (NPM) which fosters the art of musical liturgy. Through her efforts and shared vision with Father Leo, Freda laid the foundation for our music ministry program that works for the full, conscious and active participation of our assembly.
The Freda Kratochvil Music Schlolarship for Young Pastoral Musicians was set up to help send young musicians to attend similar conventions or workshops to help foster and nuture their skills as liturgical musicians for the benefit of themselves, our parish and our world.
If you would like to donate to this scholarship please make checks out to Precious Blood and in the memo section write Freda Kratochvil Music Scholarship.