CHRIST IS RISEN! TRULY, HE IS RISEN
MASS SCHEDULE:
♦Sundays: 8:30, 11:30AM and 2:00PM Spanish
♦Saturdays: 8:30AM & 5:00PM(Vigil)
♦Daily morning Masses:
8:30AM followed by morning prayer and office of readings
♦Thursday:
Adoration 9:00AM - 9:00PM
(unless otherwise noted)
♦Friday 8:30AM Mass is at Epiphany School during the school year unless otherwise noted
CONFESSIONS
Wednesday 6:30-7:30PM and Saturday 3:30-4:30PM; and by request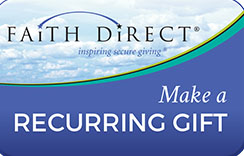 Fast. Pray. Give up your Envelopes!
As Christians we are called to renew our spiritual practices. Almsgiving encourages us to express gratitude for all that God has given us by charitably giving some away. Click the image above to start today!

~~~~~~~~~~~~~~~~~~~~~~~~~~~~
♦♦♦
Parish Office Hours
Monday- Friday 9:00 am -5:00 pm
114 East Edmondson Street
Culpeper VA 22701
Phone 540-825-8945 Fax 540-825-8987
♦♦♦
CCD CLASSES SUNDAYS: 9:45m TO 11:00am
RCIA CLASS meets on Mondays, 7:00PM
Las CLASES de RICA se reunen, los domingos, 3:30PM
RCIC CLASSES meet on Sundays, 12:45PM